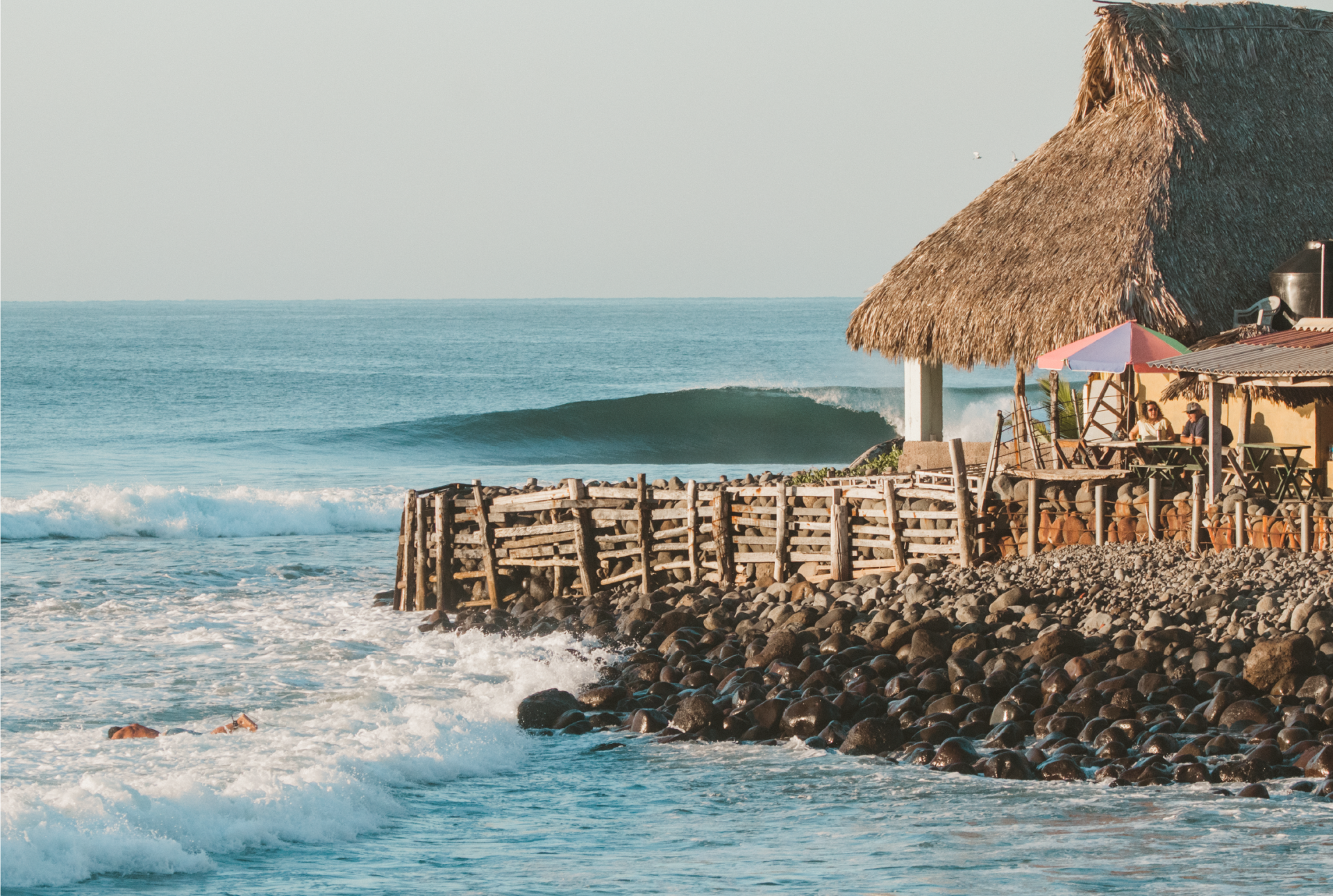 EL SALVADOR'S
HOME OF ADVENTURE
We seek to offer our guests an experience beyond the hotel itself.
We want you to surf the best waves , hike to the top of an incredible volcano, understand how coffee is made and try the best pupusas in town.
We want you to NEVER FORGET EL SALVADOR.
Our comfortable rooms, refreshing pool, sweet hammock paradise, tasty cocktails, cold beers, and delicious food is just the epicenter of all the adventure that surrounds us.
OUR ROOMS
CHECK OUT OUR OFFERS
This room features two single beds and desk, ideal for solo travelers or 2 people.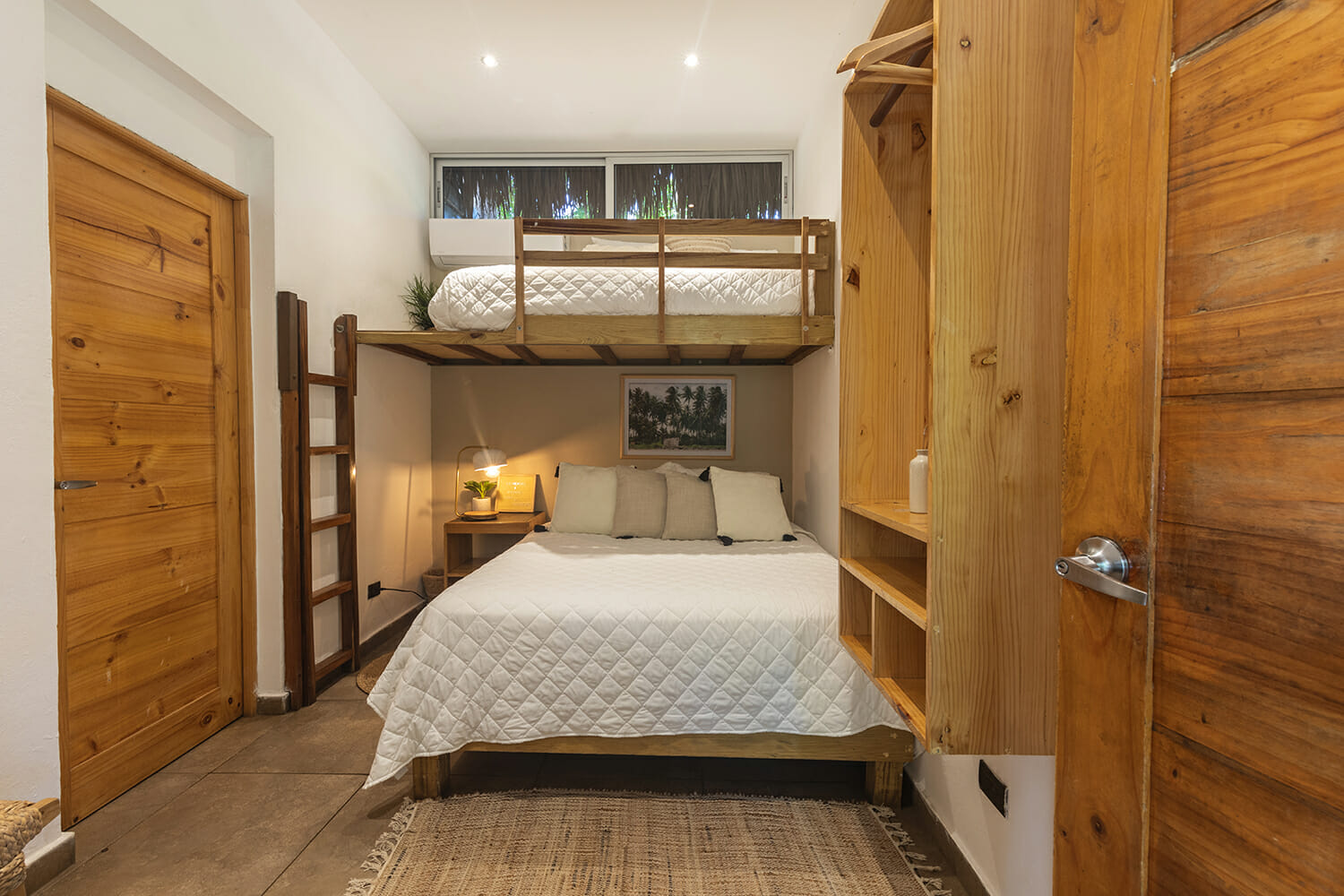 This room features a queen bed, a bunk style single bed and desk. Perfect for couples or three people.
This spacious room features a king bed, a single bed (upon request) and desk . Great choice for families, accommodates up to 3 people maximun.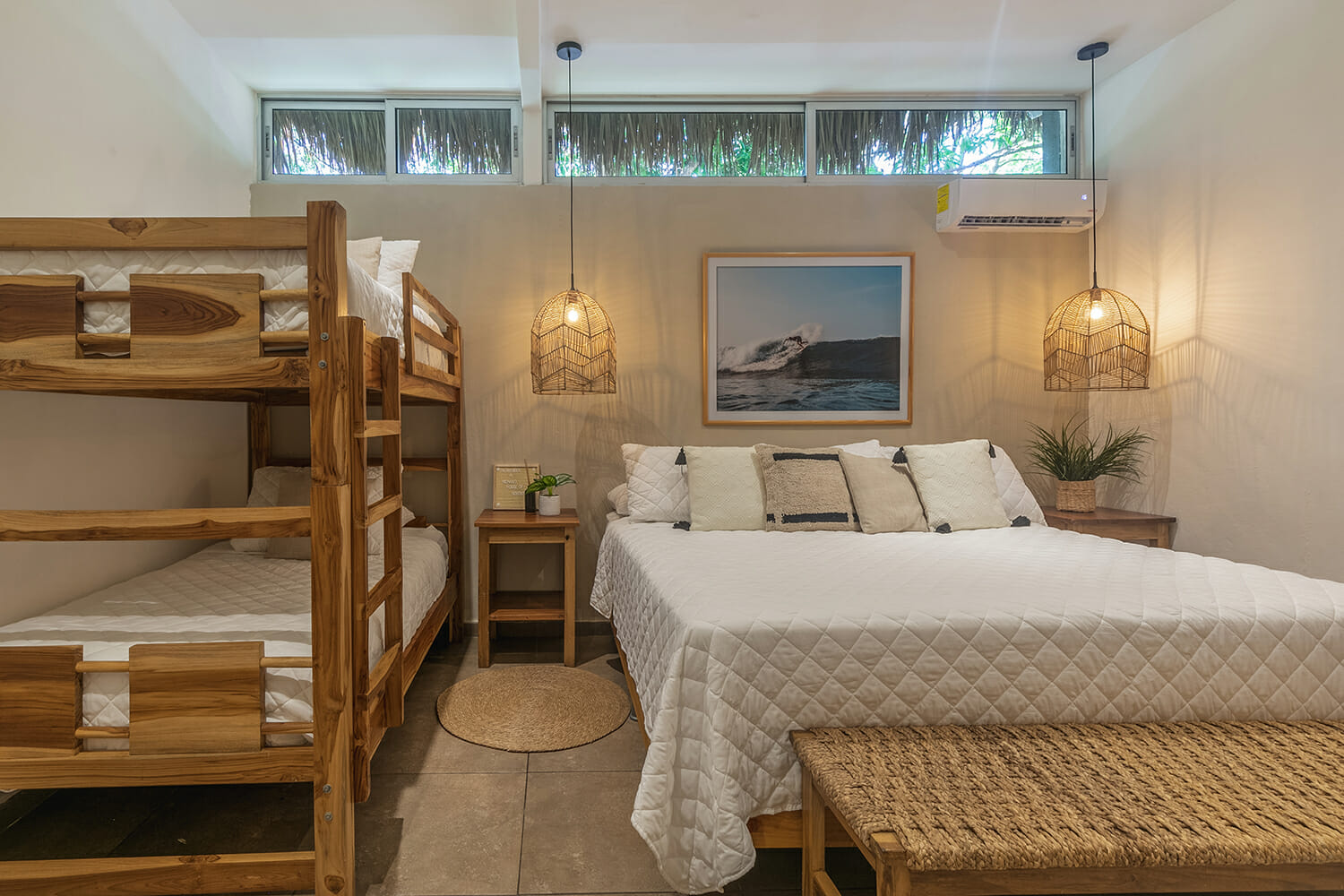 Our recomendation for families and groups, this room has a king bed ideal for couples, a bunk with 2 twins beds and desk.
This room´s features 2 single beds, desk, A/C and private bathroom. Ideal for longstays, it has a ventilated external area that includes: shared kitchen and refrigerator, living room and dinning room.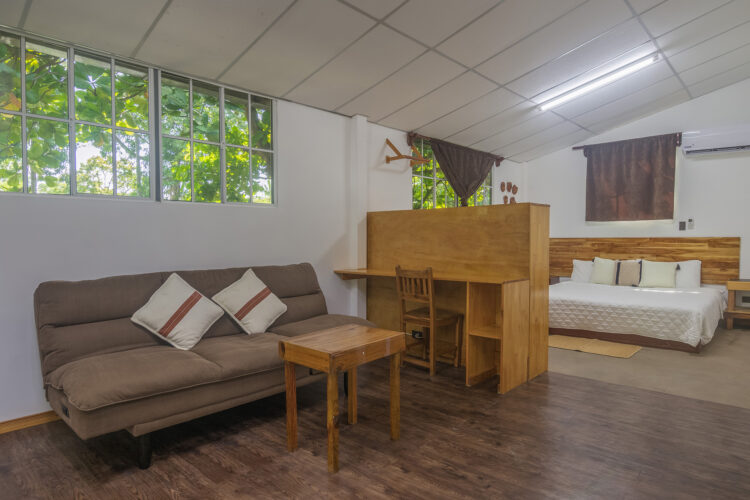 This apartament it on the second floor with a King bed, a sofa bed, desktop, toaster, refrigerator, dishwasher, smart TV, private bathroom and shower, A/C, High speed WIFI, furnished terrace.Breakfasts included for each person and coffee. Perfect for couples or single.
REVIEWS
WHAT PEOPLE SAY ABOUT US
HOTEL CON EXCELENTES INSTALACIONES, COMIDA Y BEBIDA DE PRIMERA, PERSONAL CAPACITADO Y AMABLE.

Instalaciones impecables, comida y bebida excelentes, higiene fabulosa, ambiente ameno y de primera, atendido por un personal solícito, educado y amable…super recomendado!!!
Buenísima experiencia en Hotel Michanti, las habitaciones limpias, la comida rica y el staff muy agradable.
Viajé un mes a surfear a la zona de La Libertad, estuve alojado en este hotel, el trato era impecable y su gente muy amable! Lo recomiendo al 100%
Excelente lugar y servicio. Todo muy limpio y acogedor. Es pet friendly y de los lugares más lindos para quedarse. Full recomendado!
Excelente! Sin duda regresaría.

La comida en general es súper rica y a un buen precio. El servicio excelente. El ambiente muy bueno, se siente buena vibra.
El mejor lugar del Zonte por su ambiente, cuartos, ubicación, restaurante y el personal. Sin duda es una joya donde no se puede dejar de ir. Full recomendado